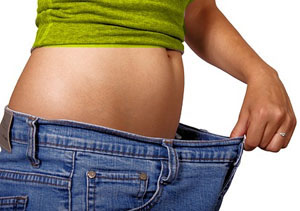 FRUSTRATED ABOUT HOW TO LOSE BELLY FAT …
AND KEEP IT OFF ONCE AND FOR ALL?
CONFUSED BY CONTRADICTORY ADVICE FROM SO-CALLED EXPERTS?
IF THAT'S YOU, I'VE GOT SOME GREAT NEWS
FAT LOSS ISN'T DIFFICULT!
Facts about fat metabolism are well-known. They are mostly scattered throughout a vast sea of misinformation and just plain bad advice.
That's where I come in. I am a research scientist (i.e., NOT a medical doctor) who has surveyed the scientific landscape on fat. What I learned showed me how to slim myself down more than a decade ago.
And how to keep off off that annoying fat easily and effortlessly ever since then.
There's no longer a fat guy staring back at me in the mirror.
Now you can do the same as I did.
Some Really BIG Surprises
Some of the "truth nuggets" I found will surprise you as much as they did me.
For example:
FAT LOSS has very little to do with diets,
exercise, supplements, or weight loss drugs.
That's right. Dieting doesn't work. Exercise doesn't work. Supplements are ineffective. Weight loss drugs are ineffective AND dangerous.
Has your jaw dropped yet? Yeah…mine did, too.
The Real Shocker
My forehead-slapping moment came when I discovered the ultimate "secret" for losing fat. Simply put, it is…
YOUR BODY IS ALREADY PERFECTLY ADAPTED
TO BEING LEAN AND HEALTHY
If you happen to have a little excess fat – or even a lot — all you have to do to get rid of it is take advantage of your own ready-made biology.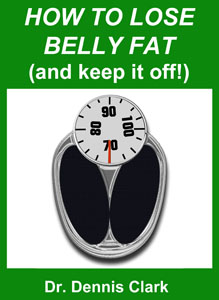 How to do that is what I tell you in my ebook,How to Lose Belly Fat (and keep it off!).
Once you understand how your body is supposed to work, you will know exactly how to shed your unwanted fat and keep it off for the rest of your life.
The greedy weight loss industry will not help you.
Your own biology is your best friend.
Another Surprise That Shocked Me
During my research I uncovered a huge secret that weight loss gurus want to keep from you…
CALORIES ARE IRRELEVANT
It's not just that counting food calories is useless.
It's that keeping track of them at all makes makes no sense biologically.
None!
The whole notion that food calories mean something represents very simple-minded thinking. Dogma around this concept is nothing short of brainwashing.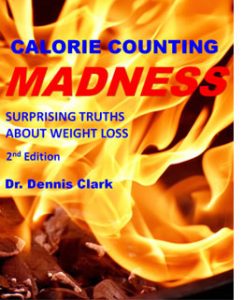 Although I explain about calories in my ebook, I think it is valuable to really dig into the facts. That's why I wrote a special report on the topic that I think you should have – at no extra charge.
It is Calorie Counting Madness: Surprising Truths About Weight Loss.
You get it as a free bonus when you order How to Lose Belly Fat.
Ready to Take the Plunge?
Go ahead, join me and hundreds of others who have already benefited from the facts I've uncovered for getting slim and healthy the right way.
To give you just a little more incentive, I've put How to Lose Belly Fat for Good on sale for the rest of this month. For now you can get it for only $6.97.
Once you submit your order, you should be automatically sent to the download page. That is, if my cybergremlins don't act up again.
Should that fail, please feel free to contact me. For that matter, I'd be happy to answer your questions about fat loss, too.
You can contact me by any one of the following:
Email: I've set up a special account for this purpose, at DrDennisFatLoss@gmail.com.
Phone: My cell phone number is 602-908-8520 (leave a message and I'll get back to you as soon as I can).
Snail mail (how retro is that?):
Dr. Dennis Clark
4701 E. Wintu Way
Phoenix, AZ 85044
All the best in natural health,
By the way…
A few more things you may want to know…
1) Who in the heck is Dr. Dennis Clark?
A fair question. To keep things here brief, I'll just point out I'm a retired university professor with a 30-year career as a research scientist.
And at one time I was fat.
After I got tired of that fat guy looking back at me in the mirror, I decided to put my research training into finding the most effective steps I could take for slimming back down to where I wanted to be. And – voila! – what I discovered worked so well for me, I put it all into my book.
Refund Policy
Look, I think my ebook is a valuable resource. However, you may not. I understand.
In that case, I don't play games – I'll just refund your purchase in its entirety, no questions asked. Just contact me and let me know you'd like a refund, and I'll get it to you immediately. At any time, no matter how long ago you purchased my ebook.
In age of online skullduggery, you may want to know two things before before interacting with me:
2) Privacy Policy
Your payment will go to my business name, Starfish Solutions (named after the famous starfish story … ask me about it if you're interested). When that happens I'll receive your name and email address.
However, I'll never use your contact information in any way without your permission.
Ready to Get Started?
As I stated earlier, to give you just a little more incentive, I've put How to Lose Belly Fat for Good on sale for the rest of this month. For now you can get it for only $6.97.